Maximize top dollar out of your rental property without lifting a finger.  We convert your second home into a premier vacation rental experience for guests traveling to Asheville and surrounding areas.
When people look for a vacation rental in Western North Carolina, their goal is to live as the locals do. We provide this experience by offering the services and features of a high-end hotel with a concierge, with the benefit of offering guests the comfort of a private residence in neighborhoods like yours – inside the heart of the community.
Have questions about Airbnb management in Asheville, NC?
Once we select your property to take part in our program, we offer you headache-free management of your second home and help you earn more income than you could managing it yourself or renting to a traditional annual tenant.
Sit back and relax while we do all the heavy lifting.
Check out a few of our listings.
⭐5-Star Chalet on 22 acres w/fireplace+creek views⭐
Mars Hill, North Carolina
⭐Escape to this Secluded Countryside Mansion⭐
Burnsville, North Carolina
⭐Fisher House – mountains, nature & relaxation⭐
Check out what our clients are saying
Matt and Bruna are extremely professional and conscientious. We didn't know the first thing about turning our historic home into a business. Hire them.
Pete C
It blew my mind how Bruna and Matt were able to transform my cottage into a premiere vacation rental.  They take care of everything from staging, bookings, cleanings, interactions with the guests. My house has become a mini high-end hotel.
T.C
If you are interested in working with us and want to learn more about the services we provide, please enter your name and email below and someone from our team will reach out to you.
Fields marked with an * are required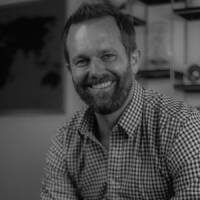 Matthew Thomas Durian
Originally from Canton, Ohio, Matthew is a serial entrepreneur. He owned and operated a high-end personal concierge and property management business in Naples, Florida for more than a decade along with helping build a successful multi-million dollar telecommunications business. Matthew moved to Asheville in 2014 with his wife Bruna and their 3 kids João, Luís and Logan (world's cutest maltese). Matthew is the owner and operator of the bnb way, LLC.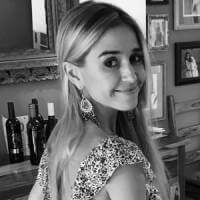 Bruna Grimaldi Durian
Originally from Rio de Janeiro, Brazil, Bruna graduated with a degree in Nutrition (with honors). She is a talented photographer, chef and the owner and operator of the bnb way, LLC. Bruna loves being an entrepreneur but above all else, she is most passionate about being a mother to her kids, João, Luís and Logan (world's cutest maltese)