How to Manage an Airbnb: The 5-Star, 5-Senses Approach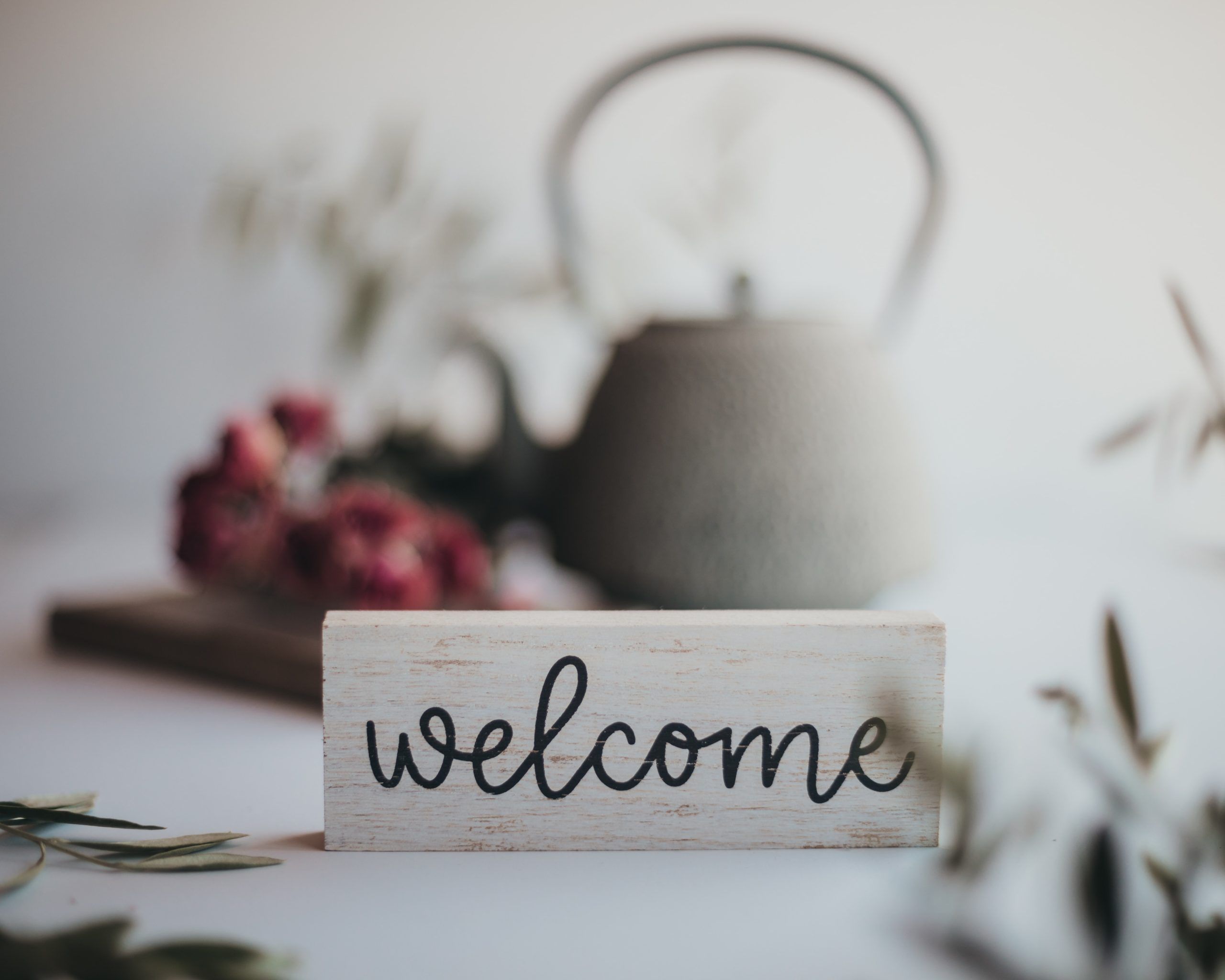 There's no shortage of advice floating around about how to manage an Airbnb. Reading over every tip and trick out there can be inspiring—but it can also be overwhelming.
We're here to help make it simple. At the bnb way, LLC, we believe that sharing your home with someone is a human-to-human experience. Your primary focus should be creating an authentic sense of joy for real people.
By focusing on the five senses, you can learn how to manage an Airbnb in a way that truly delights your guests.
Sight
Think of your property as a canvas: what you choose to include will inspire a particular feeling in guests. We recommend furnishings that are stylish and modern: a clean, clutter-free, and contemporary look indicates that property is updated and cared for and provides a neutral backdrop for guests to settle into with a sense of tranquility.
In addition to creating an overall vibe, catering to sight also means leaving a visible indicator that the guest experience is top-of-mind. Before every arrival, we place a guest welcome package in an easy-to-spot place. One of the first things our guests see when they get to our properties is fresh flowers, a personalized welcome letter, along with physical house manual and guidebook.
Smell
Life happens at your vacation rental. Families might trudge in from rainy day adventures and immediately kick back on the sofa. Meals simmer for hours on the stove and are lingered over. It's part of the magic of staying at a vacation rental.
But when you're thinking about how to manage a vacation rental property, it's important to consider how to make your home feel totally fresh for every new visitor. Your new guests don't want to smell whatever your last guest served for dinner.
Catering to your guests' sense of smell can make a big impact. There are few things quite as relaxing as taking a deep breath in and sensing complete cleanliness. We recommend that anyone who's looking into how to manage an Airbnb acquaint themselves with cleaning protocols outlined by the CDC and World Health Organization.
Taste
The old adage is true: the quickest way to someone's heart is through their stomach. One way to win instant appreciation when managing an Airbnb is by providing tasty treats—bonus points for locally sourced items that are special to your destination.
We welcome each guest with a local box of chocolates and bottle of wine, and also leave a cool bottle of filtered water in the fridge. We also provide artisanal coffee and tea so that each morning can start with that same sense of delight. We've found thoughtful upgrades like these are effective ways to incorporate the VIP experience that luxury hotels excel at.
Many guests choose vacation rentals for the authentic local experience, and food is a fantastic way to tap into that. We not only offer our guests tips on the best nearby restaurants, but also provide the option to have meals cooked at home by local chefs.
Touch
Simple joys are part of what elevate a vacation rental experience from satisfactory to remarkable. Guests will remember small moments—like drifting off to sleep under soft linens or wrapping themselves in extra-plush towels after a swim.
Catering to a guests' sense of touch also means creating a calming spatial experience. Are guests bumping into furnishings—or each other— when moving around the living area? Do they need to climb over each other to step away from the dinner table? Finding out how to design for optimal flow is something to consider when learning how to manage an Airbnb.
Listen
Cultivating your own listening skills is one of the most important things to work on when learning how to manage a vacation rental property. This requires open ears for listening to requests and concerns. It also means learning how to ask the right questions to make the experience at your property memorable.
Be sure to extend an open invitation to guests before they arrive to fill you in on the reason for their stay. While some guests want to breeze in and out in complete privacy, many are thrilled to let you know why they're visiting. If you leave them a bottle of champagne for an anniversary, or go the extra mile by stocking the fridge with their kids' favorite drink, you'll earn a fan for life. And those fans lead to rave reviews and repeat and referral bookings.
Find a partner who knows how to manage an Airbnb
Need some help finding your footing? We'd love to talk to you more about how the 5-Star, 5-Senses Approach can apply to your Airbnb. Reach out to us for a free 30-minute consultation full of professional advice on how to manage your vacation rental property.